Ball Valve: UTB01 True Union Ball Valve
PVC TRUE UNION BALL VALVE Ⅲ, UTB03, PN10 (F1970), NSF-pw & UPC Scope: True union valves have a carrier that can be removed from the piping system when needed. Our true union ball valves are made from durable dark gray PVC and have an easy-to-grip red handle that turns with…
Ball Valve: UTB01 True Union Ball Valve
Scope: 
True union valves have a carrier that can be removed from the piping system when needed.
Our true union ball valves are made from durable dark gray PVC and have an easy-to-grip red handle that turns with minimal effort.
PVC valves shall conform to ISO 9393-1:2004. PVC valves shall be manufactured as a system and be the product of one manufacturer.
System: 
For use with distribution of pressurized liquids, which are chemically compatible with piping materials
Our PVC ball valves are not only durably and made from a heavy duty material - but also a very affordable and economic option to your project or service need.
Specification:  
Full port allowing maximum flow and minimum pressure drop or turbulence
Easy turn handle means no pliers or breakage while turning on/off, and it's replaceable!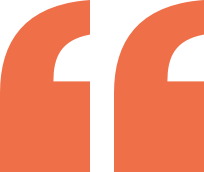 Ball Valve: UTB01 True Union Ball Valve